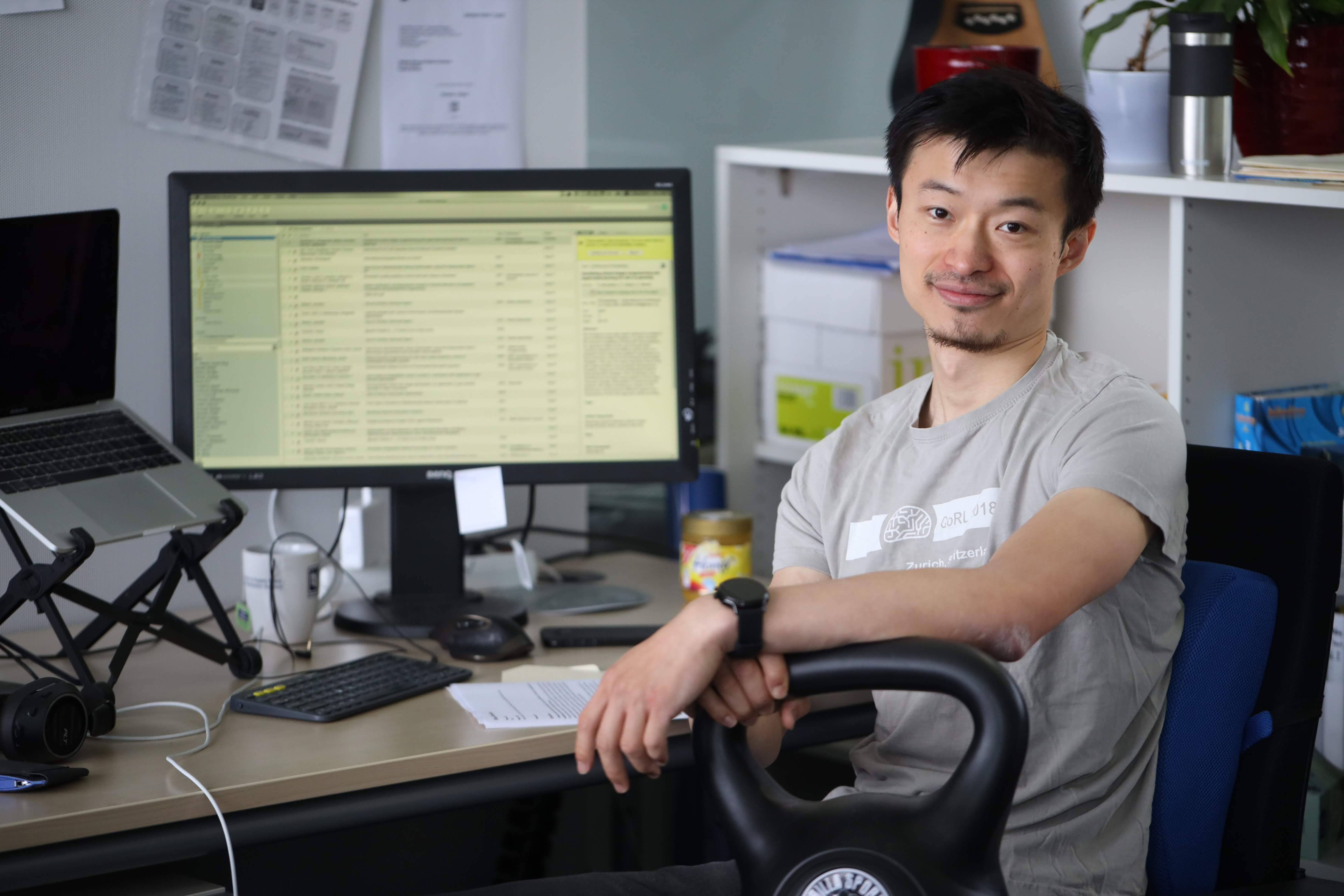 I am the head of an independent research group at the Weierstrass Institute for Applied Analysis and Stochastics, Berlin. Before Berlin, I worked as a postdoctoral researcher in machine learning at the Max Planck Institute for Intelligent Systems in Tübingen, Germany. My Ph.D. study was in numerical optimization, at the University of Florida. See here for a short bio. I also write a non-research blog here. Though the frequency of updates depends on how busy I am at the moment.
My group focuses on research in state-of-the-art machine learning and optimization, in algorithm, theory, and large-scale computation. Specifically, I started my research career in numerical optimization and was interested in the robustness theory for machine learning. That requires us to use computational tools such as optimization algorithms over probability distributions, which are infinite-dimensional. That led me to my current interests in (PDE) gradient flows of probability measures and variational approach to dynamical systems, for optimization and computational machine learning.
For example, in some of my previous works, I invented robust learning algorithms that can protect against distribution shifts using principled kernel methods. Those optimization algorithms have deep theoretical roots in dynamical system theory such as PDEs. Following that and after moving to Berlin, I dedicate my current research to interfacing large-scale computational algorithms in machine learning/optimization with dynamical systems theory such as (PDE) gradient flows and optimal transport.
To get in touch, click the icon at the bottom of the page.
Open positions
Postdoc position in the intersection of data-driven dynamics modeling, PDE and numerical analysis, and medical applications. If interested, please email me for inquiry.
Master thesis: if you are a master's student at a Berlin university and interested in generative models and dynamical systems, e.g., diffusion models, neural ODE, please feel free to reach out.
PhD position: there is no opening at this moment. But please feel free to get in touch if you are looking and expect to start in 2024.
News and updates
I am organizing a Workshop on Optimal Transport from Theory to Applications – Interfacing Dynamical Systems, Optimization, and Machine Learning (OT-DOM) in Berlin, Germany. March 11th - 15th, 2024. More information coming soon.
I am teaching the nonparametric statistics course at Humboldt University of Berlin (at master level), co-lecturing with Vladimir Spokoinyi, in term 2023/24. More information coming soon.
Recent talks on gradient flow force-balance, especially in robust learning under (strong) structured distribution shifts, and conditional moment restriction for causal inference at
I taught a mini-course on the optimization perspective of gradient flow dynamics, introducing (beginner-friendly) concepts of gradient flows in the Eulidean and Wasserstein space, at the Workshop of Intelligent Autonomous Learning Systems 2023. Lecture slides available:
July 2023. I gave an invited talk at the ICML 2023 Workshop on Duality Principles for Modern Machine Learning. The slides are available here.
July 2023. Accepted paper at CDC 2023: Propagating Kernel Ambiguity Sets in Nonlinear Data-driven Dynamics Models

In this paper, I discovered the ambiguity set and geometric structure that can be propagated in nonlinear data-driven dynamics models. This is the first algorithm that can quantify the uncertainty of uncertainty – the ambiguity of data-driven Koopman operators and kernel conditional mean embedding models.

June 2023. Heiner Kremer and Yassine Nemmour gave talks on their works in kernel methods and DRO at the Mini-Symposiums at the SIAM Conference on Optimization 2023 in Seattle, Washington.
May 2023. Accepted paper at ICML 2023 (link to preprint): Heiner Kremer, Yassine Nemmour, Bernhard Sch ̈olkopf, and Jia-Jie Zhu. Estimation Beyond Data Reweighting: Kernel Method of Moments.
May 2023. A couple of new preprints are available:
Apr 2023. Gave a plenary talk at the Leibniz Institute for Agricultural Engineering and Bioeconomy Potsdam, during the workshop "Mathematical Modeling and Simulation" (MMS) Days.
Served as area chair for AISTATS 2023.
Sep 2022. Here are the slides for a recent talk I gave at the OT workshop at TU Eindhoven.
Twitter feed